MARUAH aku BUKAN untuk diPIJAK
Bisimillah..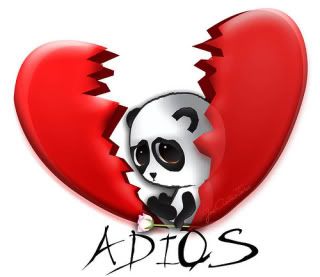 Maruah bukan untuk d
i
pi
+
jak
atau nama saintifiknya
PIJAK
. Maruah sangat sangat sangatlah penting dan perlu dijaga dengan rapi ye kawan2.Sama macam aku,aku sanggup buat apa sahaja asalkan maruah yang aku jaga selama ini tidak dipijak,tidak dicalarkan,tidak dikotorkan walau se kecil kuman sekali pown .
Perempuan,yee kau perempuan ! kau mmg kejam ! maaf kalau terasa tapi mmg ini cara yang terbaik bagi aku.Aku sedar diri aku siapa,Aku tak setanding kau.Kau bolehlah jugak di
classifiedkan as budak yang cantik,lawa,comel,rupa paras kau mmg perfectlah and yang paling penting
"kau perempuan yang tak pandai jaga mulut!"
maaf, aku dah lama bersabar dengan kau perempuan,kalaulah aku ada kekuatan,kesempatan dan kebenaran untuk aku tanya kau satu soalan yang mmg aku jamin kau akan terdiam bila aku tanya,
"kenapa kau tk pandai jaga mulut kau tu haah ? mak bapak kau tk ajar ke ?"
maaf lagi sekali sbb aku main nama makbapak , tapi seperti yang aku cakap sebelum nie,ini mmg cara aku dan yang penting nie cara yang terbaik bagi aku.Back to the story, siapalah aku ni kan nak tanya kau soalan yang
"pedas lagi hot"
macam tu kan ?aku bukan macam kau perempuan !
Bukan susah nak sayang orang,
Bukan senang nak benci orang
Sekali aku sayang, insyaAllah selamanya aku sayang.Tapi, sekali aku benci, aku tk janji dengan kau yang aku mampu pujuk hati aku untuk terima kau balik !
Kau dah jatuhkan maruah aku perempuan ! kau dah calarkan nama baik aku ! kau dah kotorkan pandangan sahabat2 aku terhadap aku ! aku cuba sepaya upaya aku untuk terima kau sebagai kawan tapi kenapa kau balas kejam kat aku ? kenapa ? apa dosa aku kat kau ? aku tahu kau
MARKET
gila kowt , tk macam aku. tapi tu tk bermakna kau boleh pijak maruah aku sesuka hati
-.-
P/s:: Aku tk perlukan kata maaf dari mulut kau perempuan ! sbb maaf kau tak mampu kembalikan maruah aku yang kau calarkan dulu. Semangat aku,jiwa aku MUSNAH sekelip mata sbb mulut kau !
OLDER POST | NEWER POST